Based in Athens, Greece, Pure Apnea Master Instructor Trainer Sakis Batsos is, to use his own words, "obsessively passionate about freediving". Sakis' training philosophy at his school, Freedivers Academy,  is to first make his students feel safe and secure before imparting his more than 25 years of freediving knowledge and skills to them. Let's find out more about Sakis.
Could you please introduce yourself to our readers? (The same way you introduce yourself to new students)
My name is Sakis Batsos and I have been freediving for the last twenty five (25) years. I had the honor and privilege to be an athlete in the National team of Greece for 4 years. In addition, I am a Master Instructor Trainer and the owner of Freedivers Academy in Greece for the last five years.
When, where and why did you start freediving? What inspired you to get started?
Since I was a small kid the open sea was a part of me. Everything started around 1996 in the area of Loutraki where my initial goal was to become a good spearfisherman. However, during that time, I realized that freediving and especially competitive freediving was the niche that drew my attention.
What is your favourite freediving location and why?
Wherever I have been freediving within Greece was absolutely magical. Each place hides something unique. However, my favorite and beloved place is the Cape Heraion in Loutraki-Greece in the ancient temple of Hera. The reason is because of the unique location and the morphology of the seabed.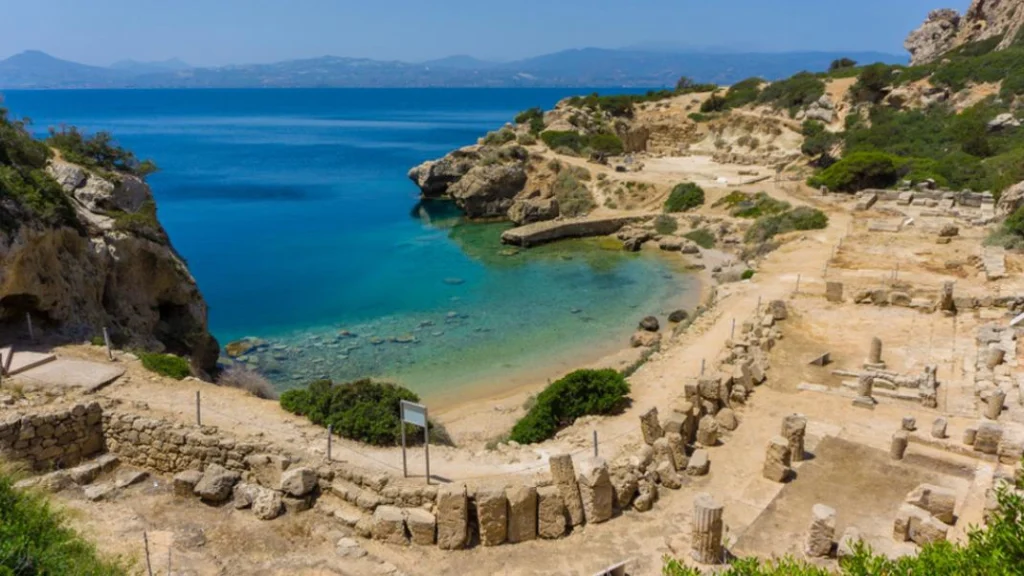 What has been your most memorable dive so far? 
The most memorable dive that has remained fixed in my memory was the 2001 World Championship in Freediving in Ibiza. I had never imagined that the time would come to compete, side by side, with the distinguished huge names that I admired like Umberto Pellizari. In that tournament even though I was anxious, I managed to reach 52 meters in CWT and our national team emerged in the 4th place worldwide among 29 countries.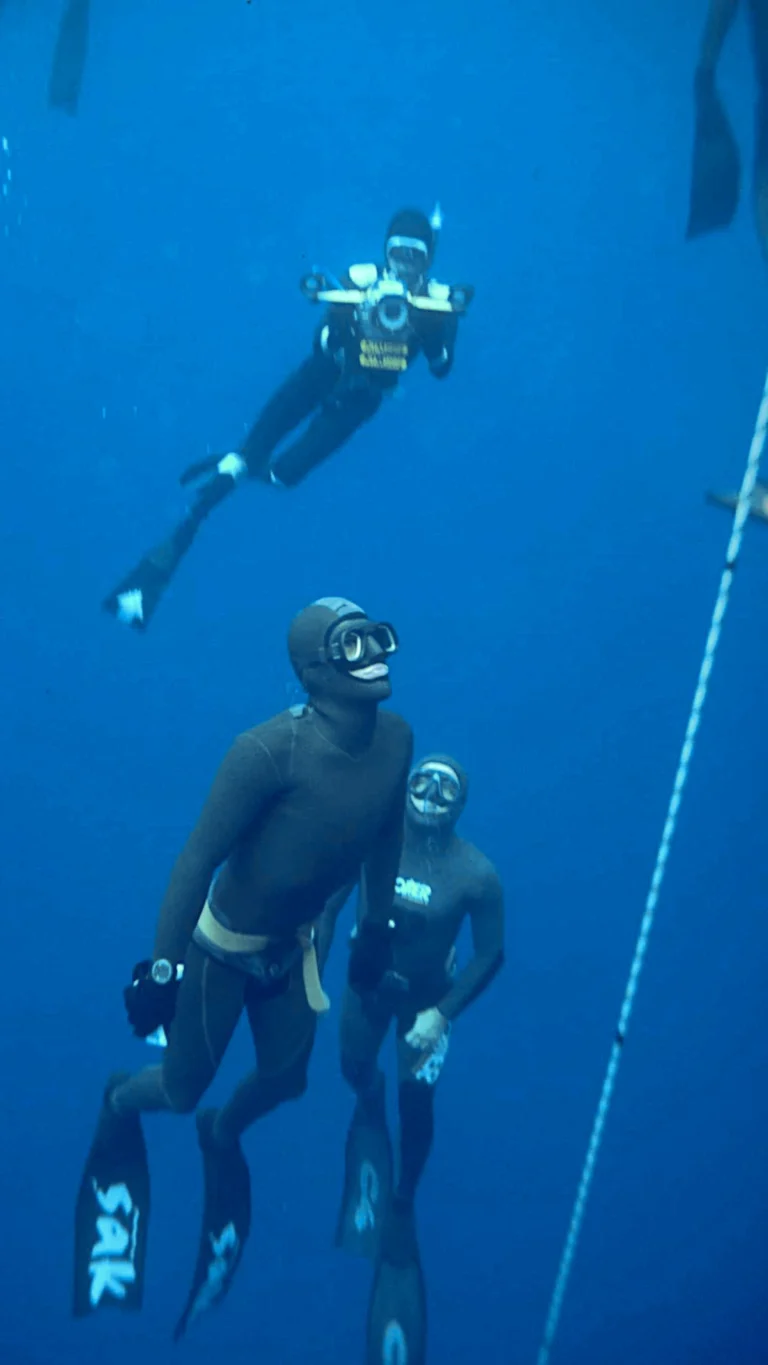 What is your favourite marine animal and have you freedived with one yet?
My favorite marine animal is the dolphin. I had the experience to swim with a herd of dolphins that included many young dolphins. I enjoyed that moment and it was an astonishing and unforgettable dive.
Why did you become a freediving instructor?
I am intrigued and obsessively passionate about freediving. I love to introduce freediving to people to make them feel secure, to teach the skills and share with them my knowledge on the subject.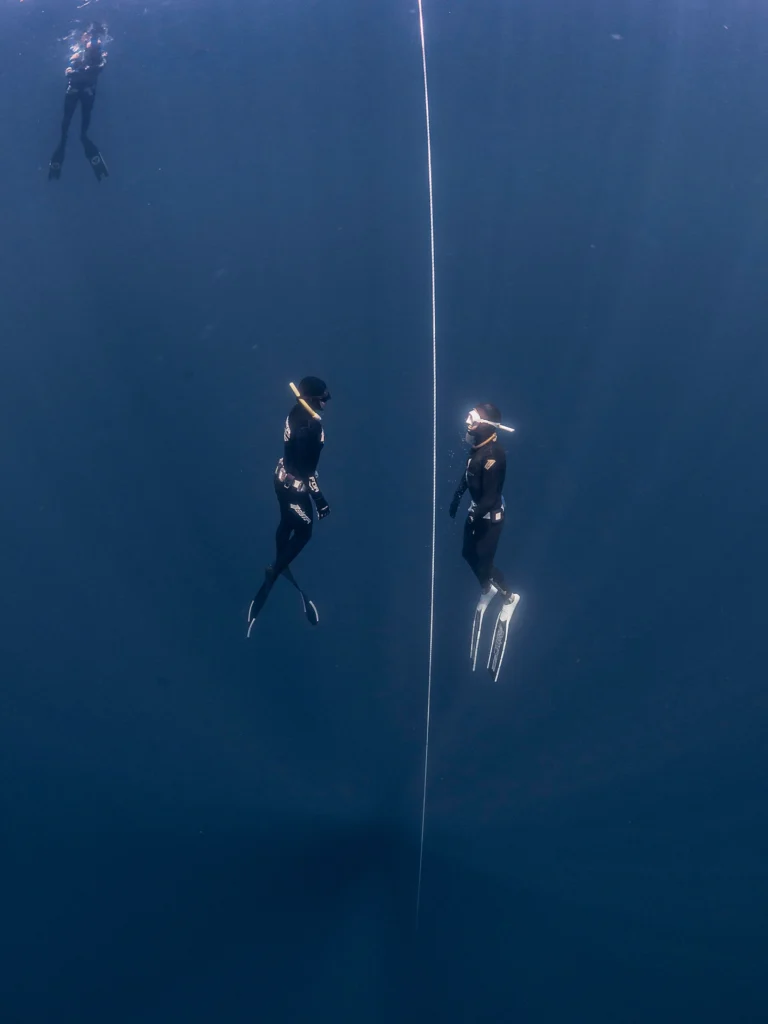 Where do you teach your courses?
The courses are mainly done in Athens due to our business establishment there. However, we organize courses in other areas as well, depending on interest.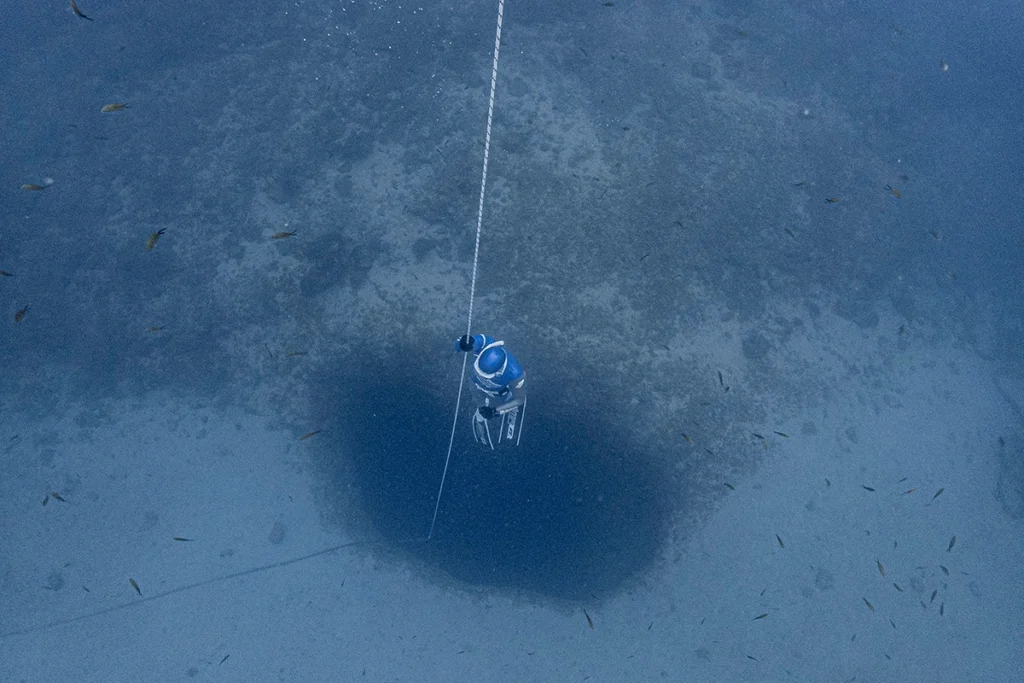 What gives you the greatest sense of achievement or satisfaction when teaching freediving?
The greatest feeling and joy for me is to see my students' development and evolvement and to become even better than me.
If you had to convince a friend to try freediving, what would you tell them?
There is no need to force someone to try freediving in his life. On the contrary, if he or she asks me, the answer is dead simple. "Come and let yourself discover the world of freediving and the magic world underneath the surface"