Andrew Twine is the founder and instructor at Onpoint Spearfishing and Freediving based in Perth, Australia. Andy strives to provide the ultimate experience for his students no matter what form of freediving they are interested in. Helping freediving students realise what their mind and body is capable of and then watching them progress, gives Andy the greatest satisfaction as a freediving instructor. Let's meet Andy!
Could you please introduce yourself to our readers? (The same way you introduce yourself to new students)
Hello I'm Andy, founder and instructor at Onpoint Spearfishing and Freediving.
When, where and why did you start freediving? What inspired you to get started?
Like most people I started out snorkeling. I have snorkeled around different parts of the world, but it wasn't until I picked up a speargun in Exmouth, Australia that I shot my first fish and was hooked from there. I invested a lot of time and energy progressing my freediving to become a better hunter. I achieved my level 1, 2 and 3 course within 1.5 years and saw a huge amount of progression which transitioned over to the spearfishing side.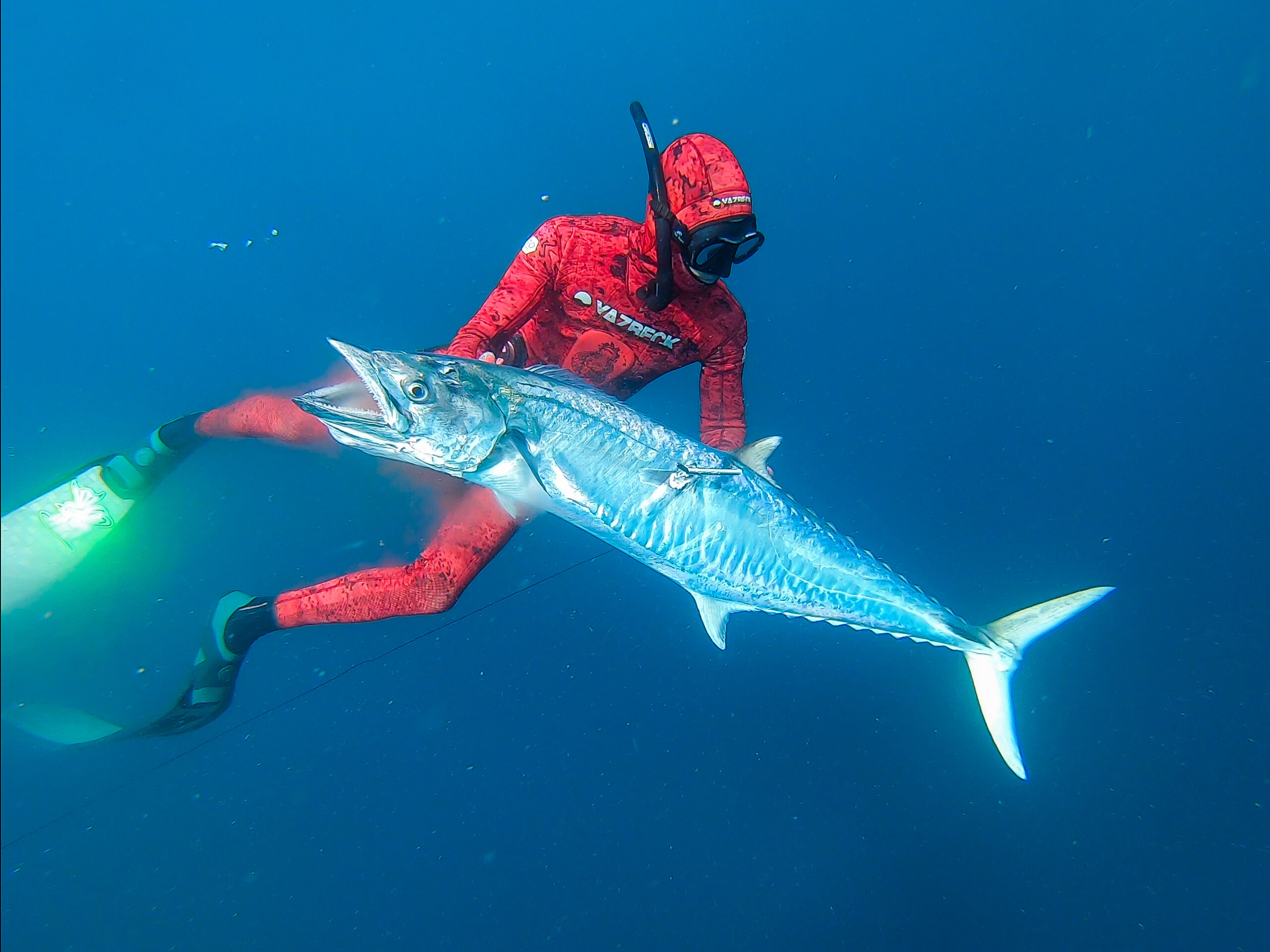 What is your favourite freediving location and why?
I have had the pleasure of diving in several beautiful locations. Every place is unique, however I do love the freediving lifestyle in Amed, Bali. Warm waters, sunshine, great locals, incredible reef systems, fish species and crystal clear visibility.
What has been your most memorable dive so far? 
I have been fortunate enough to have dived on some spectacular dive sites, each one being very different. From spearing in 1m visibility at a depth of 30m, to cruising through World War 2 ships. One that does stand out was the HMAS Swan in Bunbury. Diving through this destroyer was incredible with 30m visibility.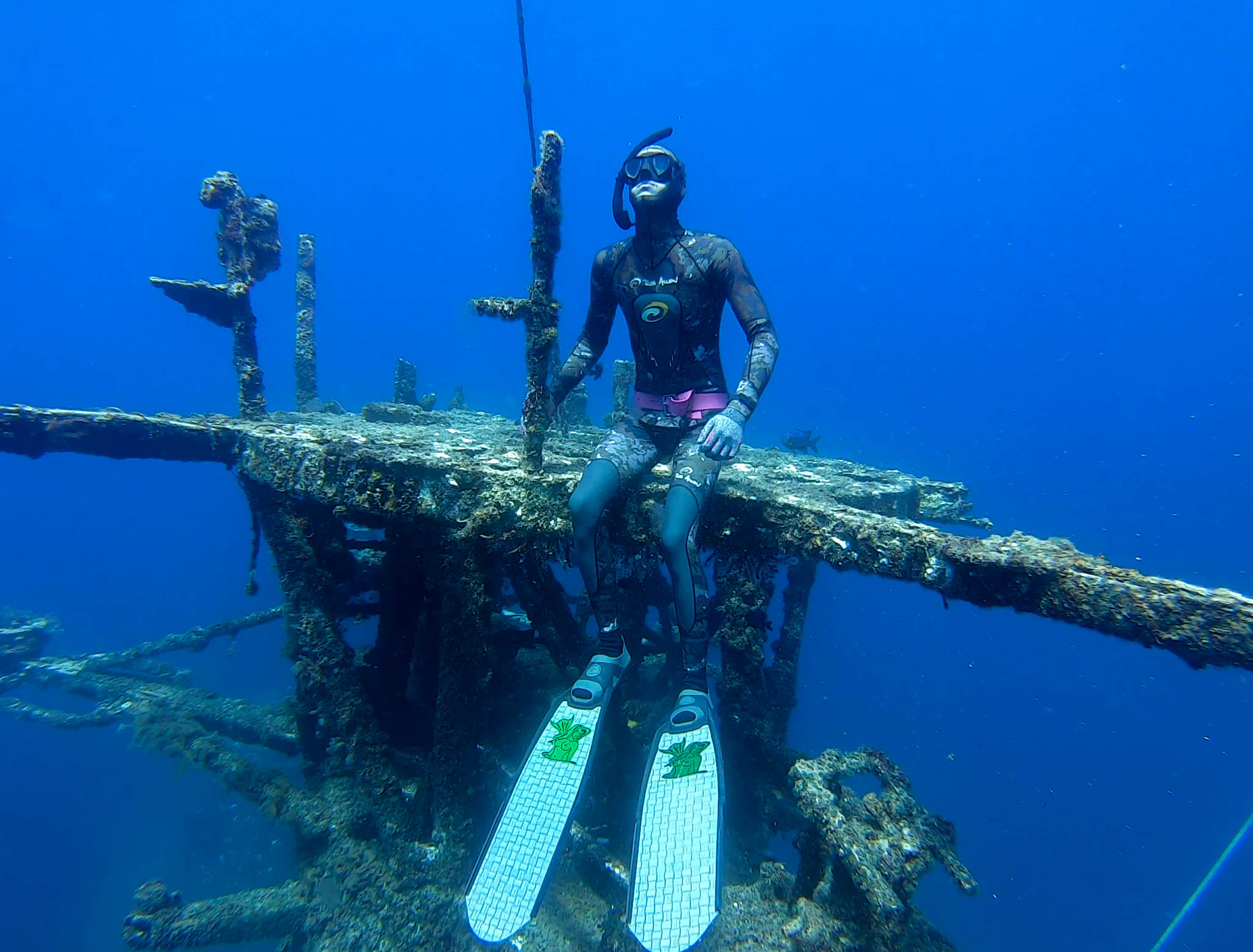 What is your favourite marine animal and have you freedived with one yet?
Seals are always a pleasure to dive with. Very playful, fast, and cheeky.
Why did you become a freediving instructor?
At first, I conducted my instructor's rating only for my own self benefit. To understand more about freediving, my body, pushing my limits and exploring. It wasn't until I was asked to teach a group that I fell in love with teaching. I have been teaching for 4 years now and love watching people's progression no matter what avenue they take in freediving.
Where do you teach your courses?
Perth, Western Australia.
How would you describe your local freediving community?
We have a fantastic freediving community here in WA and it continues to grow stronger each year. We are lucky enough to have great table eating fish and it is accessible which makes it a huge desire to catch your own food. There are plenty of clubs encouraging pool training sessions, dive training, freediving charters and spearfishing clubs.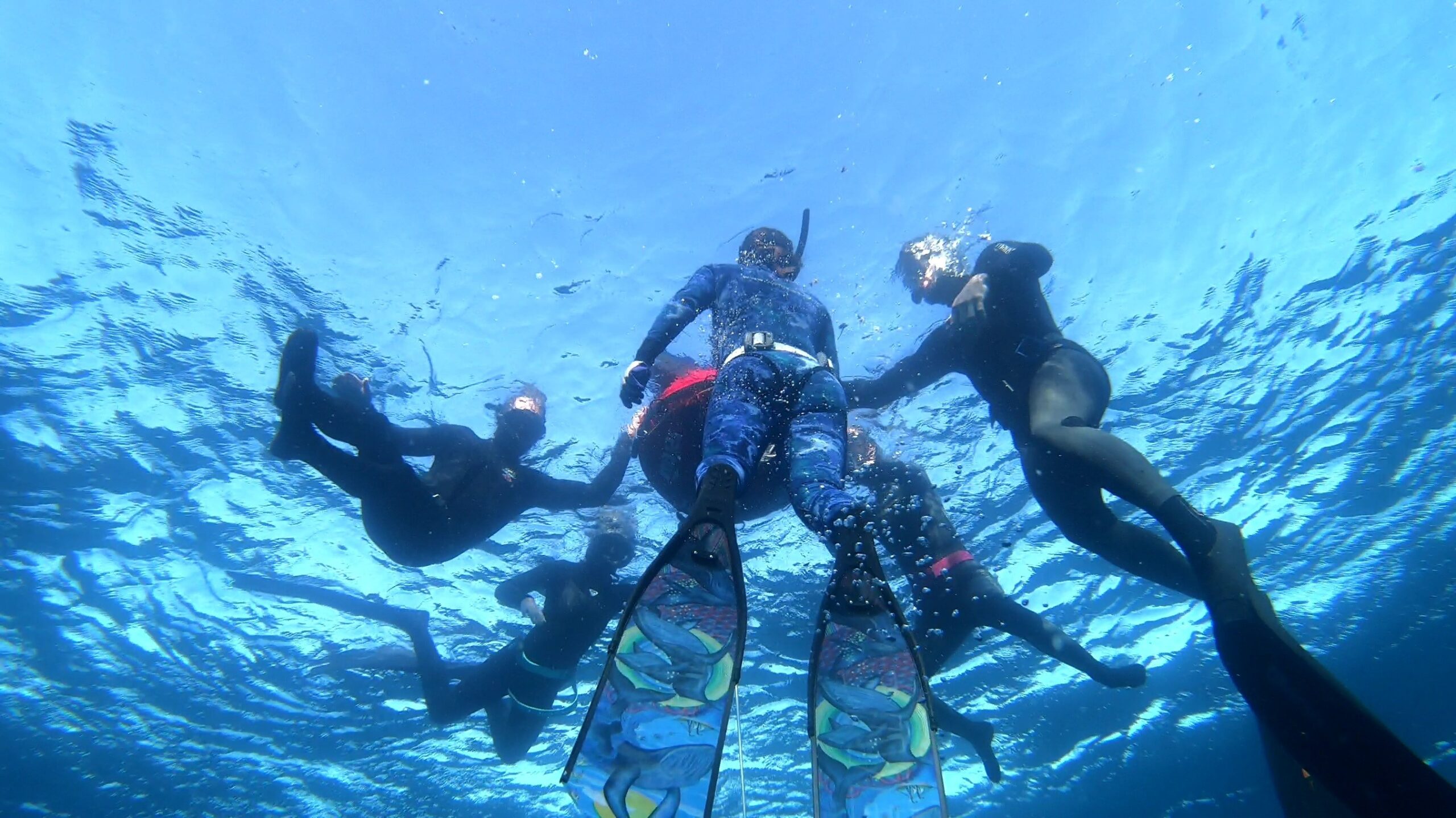 What gives you the greatest sense of achievement or satisfaction when teaching freediving?
It varies per course and student. It's a great sense of satisfaction taking a new student out that hasn't freedived before, pushing their comfort zone and trying something new. After a few sessions it is great to see the students realising what their mind and body is capable of. The freediving addiction is set from there!
If you had to convince a friend to try freediving, what would you tell them?
If they are friends then they have already seen my photos and heard me talk about how amazing freediving is, no convincing needed.
Other than teaching freediving, do you have any freediving related projects, trips or activities you would like to share with us?
Onpoint Spearfishing and Freediving has grown significantly over the last 4 years. We aim to provide the ultimate experience no matter what form of freediving you are interested in. We have courses, workshops and charters set up around Western Australia for people to enjoy. At the moment we have a 4 day live aboard charter heading to the Abrolhos Islands where students can work on their freediving and spearfishing skills.